Scottish independence: BBC will not suspend CBI membership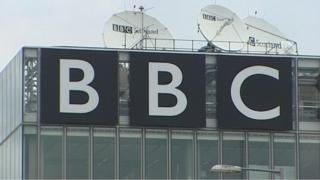 The BBC will not suspend its membership of the Confederation of British Industry (CBI) during the Scottish independence referendum campaign.
The BBC faced calls to resign membership when the CBI registered as an official backer for a "No" vote.
The application was later nullified by the Electoral Commission.
The BBC had said it would suspend its membership during the campaign period, but announced that this was "no longer necessary" given the CBI's new stance.
It added that it would instead transfer membership to its commercial business, BBC Worldwide.
In a statement, the BBC said: "As the CBI is no longer registered with the Electoral Commission as part of the Scottish Referendum Act, the BBC believes that it is no longer necessary to suspend its membership.
"We recognise that the CBI plays a significant role in supporting the creative industries, and the BBC along with Sky, ITV, and Channel 4 are members in this capacity.
"However the BBC has moved its membership to BBC Worldwide, recognising that in practice it is our commercial arm that generally leads on these matters."
The CBI registered with the Electoral Commission last month as a campaigner for the pro-Union Better Together campaign.
The move prompted more than a dozen members to resign or suspend their membership of the organisation.
'Honest mistake'
The CBI later said its registration as a "No" supporter had been an "honest mistake" which had not been signed by an authorised signatory, an explanation accepted by the elections watchdog.
The NUJ had written to the BBC's directory general raising concerns over the corporation's ongoing membership of the CBI and the union has again indicated it believes membership could be seen to compromise journalistic impartiality.
The corporation's membership of the CBI costs £22,191.94 per year.
Voters in Scotland go to the polls on 18 September when they will be asked the "Yes/No" question: "Should Scotland be an independent country?"