University spin-out companies 'worth £300m' to economy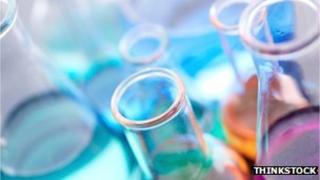 Scottish university spin-out companies generate more than £300m a year for the Scottish economy, according to a study.
A report by PraxisUnico also found Scotland has produced 20% of new spin-outs in the UK in the last decade.
Spin-out companies are set up to drive forward university research into a commercial product or service.
PraxisUnico is an educational organisation which supports innovation and the commercialisation of public sector and charity research.
Its latest report found Scotland accounted for 26% of spin-outs in 2012.
Five Scottish universities - Edinburgh, Aberdeen, Glasgow, Strathclyde and Heriot-Watt - featured in the top ten most active universities in the creation of spin-outs from 2010 to 2012.
Successful Scottish spin-outs have included Wolfson Microelectronics, which makes audio microchips for consumer products such as smart phones.
It was spun-out from Edinburgh University 30 years ago.
This week its board agreed a takeover by a Texas-based rival in a deal valuing the Edinburgh firm at £291m.
Education Secretary Michael Russell said the PraxisUnico figures showed Scotland "punches above its weight when it comes to higher education".
He added: "We already know that Scotland is world renowned for its research, not least for being home to recent Nobel winner Professor Peter Higgs.
"We also have five universities in the world's top 200, unmatched by any other country per head of population, but I am also very pleased to note that commercial income from spin-outs, in Scotland, generates more than £300m annually - an invaluable contribution to our economic growth."