Shop fitting firm Havelock Europa returns to profit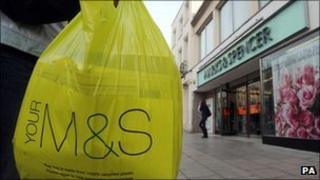 Shop and office fitting firm Havelock Europa has returned to profit driven by a recovery in some of its key markets.
The company made a pre-tax profit for 2013 of £0.6m compared with a £0.5m loss in 2012.
Havelock said it had benefited from an improving retail sector and high level of activity in financial services.
The company said this had compensated for a "subdued" education market, although it said it expected this to improve.
The Fife firm said it had won a number of new retail projects and had increased work from Lloyds Banking Group and TSB.
Chief executive of Havelock Eric Prescott said: "Some of the larger retailers are now re-engaging, their confidence is lifting and they have investment plans ready to go."
The firm said it continued to grow overseas and had recently won an order to supply equipment sourced from China to a large Australian retailer.
Mr Prescott said expanding internationally was an "integral part" of its strategy and it was important to have interests spread geographically.
Havelock also said it had successfully launched its apprenticeship programme and a graduate trainee scheme.
The company employs about 200 people at its factory in Kirkcaldy.
Mr Prescott added: "If you give someone the ability to be a joiner they'll be able to earn a living for life and in areas like Fife that really matters."