RBS investors in insurance move over £4bn legal claim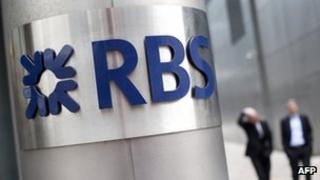 A group of RBS shareholders has secured insurance cover in order to take a £4bn legal claim against the bank to trial.
The RBoS Shareholders Action Group said the £23.5m insurance package would help protect its members against any adverse costs order in its action.
It claims the bank deliberately misled shareholders into believing it was in good financial health just before it collapsed in 2008.
The group is claiming compensation from the bank and several former directors.
It represents more than 12,000 private shareholders and 100 institutional investors.
RBS has indicated it will defend the action.
In a statement, the shareholder action group said: "The group's legal team is in the process of preparing a detailed reply to the RBS defence.
"The case continues with the next case management conference currently fixed for May 2014, at which it is expected that procedural directions up to trial will be made."
RBS was saved from collapse in 2008 by a UK government bailout and is now more than 80% taxpayer-owned.