Glasgow firm Minoan Group buys Martin Singer Travel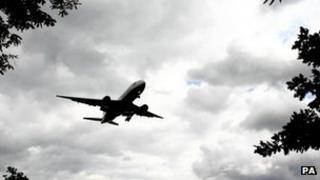 Travel company Minoan Group has continued a major expansion drive by agreeing to buy Aberdeenshire-based Martin Singer Travel (MST).
Minoan division Stewart Travel Ltd will pay an initial £250,000 in cash for MST, with a further payment based on future profitability.
MST reported turnover of more than £2.2m and pre-tax profit of £131,000 for the year to the end of October.
The acquisition is expected to be completed by 31 May.
The purchase of Inverurie-based Martin Singer is part of a "buy-and-build" strategy which has seen Minoan acquire eight travel agencies and businesses so far.
Glasgow-based Minoan's travel division is expected to report gross revenues of about £50m and an operating profit for its travel businesses of more than £600,000 when the group releases its annual results later this month.
Minoan managing director Duncan Wilson said: "We are delighted to have a presence on the ground in Aberdeen to build on the group's initial success in possibly the most vibrant business travel market in the UK."