Bank of Scotland survey: Starting salaries rise sharply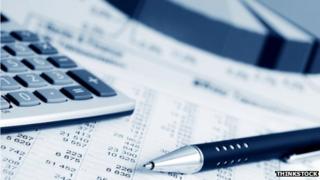 A continuing surge in demand for staff helped to boost starting salaries in Scotland last month, according to a regular survey of recruitment agencies.
Data from the Bank of Scotland's Report on Jobs showed a survey-record increase in starting pay for permanent jobs.
The bank said a further contraction in job candidate numbers was another factor behind the improvement.
The growth in staff pay in Scotland continued to outpace the UK average.
The report also suggested the temporary jobs market "remained healthy", with billings, vacancies and hourly pay rates all rising on the month.
Meanwhile, the number of people appointed to both permanent and temporary jobs rose sharply in February.
However, for the second month in a row, Scotland saw a comparatively slower increase in permanent appointments than the UK as a whole, where the pace of growth was the fastest since March 2010.
Jobs barometer
The Bank of Scotland's jobs market barometer, which is designed to provide a snapshot of labour market conditions, stood at 63.9 in February - the second highest reading in the 11-year history of the survey.
The barometer was also above the UK equivalent, as has been the case throughout the past year.
Consultancies in Scotland highlighted the accounts and financial sector as the leading area for growth in demand for permanent staff, while the second-best performer was engineering and construction.
The survey showed a sharp and slightly accelerated increase in demand for temporary staff in Scotland.
The latest increase was the most marked since November.
The expansion in temporary job vacancies in Scotland was broadly in line with the UK as a whole in February.
Demand for temporary staff rose fastest in nursing/medical/care, followed by hotels and catering.
Bank of Scotland chief economist Donald MacRae said: "Business confidence is clearly increasing among Scottish firms.
"These results show the recovery in the Scottish economy continuing into 2014 and becoming more established with every month."‬