Scottish business start-up numbers 'fall sharply'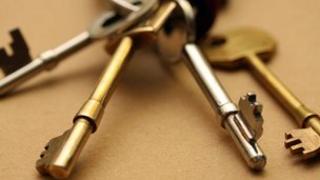 Scottish banks have reported a sharp fall in the number of business start-ups in Scotland.
The Committee of Scottish Bankers (CSCB) found 2,465 new businesses started trading in the fourth quarter of 2013.
This was more than 20% down on the previous quarter and 9.2% lower than the same period in 2012.
The 2013 full-year figure of 11,679 was 15.7% lower than the corresponding number for the previous year.
The figures were based on new businesses that opened accounts with CSCB members Bank of Scotland, Clydesdale Bank, Lloyds TSB Scotland and Royal Bank of Scotland.
During the fourth quarter, businesses classified under Real Estate, Renting and Other Activities accounted for the largest number of start-ups - 683 - followed by Recreational, Personal and Community Service Activities, which recorded 369 new businesses.