Widen finance for small firms say MSPs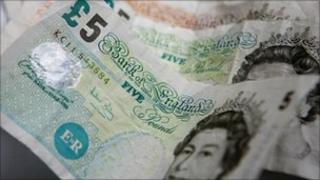 New sources of credit are needed for small and medium sized businesses (SMEs), according to the Scottish Parliament's economy committee.
The committee said RBS and the Bank of Scotland together accounted for some 70% of lending in 2012 and there needed to be greater competition.
The call followed a short inquiry into business lending.
The committee said that the enterprise agencies need to have a better knowledge of different finance models.
It concluded they would then be better placed to advise SMEs on alternatives to traditional bank lending.
Convener of the economy, energy and tourism committee, Murdo Fraser MSP said: "The problems of bank lending following the recession are well rehearsed. Whilst the picture has improved slightly, it remains one of the biggest issues facing small businesses.
"Whilst the two biggest lenders in the market have said that they are open for business, we need greater competition and not more of the same to unlock the potential of thousands of Scottish businesses."
He added: "It is also not good enough for our publicly funded enterprise agencies to be falling behind on advising business on what other routes of financing are available."
The committee conducted three evidence sessions which heard from a number of witnesses, including representatives from organisations including RBS, the Bank of Scotland, the Federation of Small Business in Scotland, and the Scottish Investment Bank.