Video security Indigovision firm eyes growth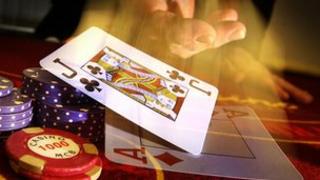 The video security firm, Indigovision, has announced increased profits and a number of new contracts.
The Edinburgh firm made an operating profit of £1.23m in the six months to 31 January - a rise of 33%.
Overseas sales reached their highest growth for years although the group said it had won a contract with "a major sporting event in Scotland 2014" and Edinburgh Airports.
IndigoVision has sales and support teams in 23 countries.
It designs and manufactures high performance, intelligent video security systems which are used in casinos, ports and airports.
Chief Executive Marcus Kneen said: "The positive progress in these results reflects the extensive changes made over the past two years to IndigoVision's product range."
He added: "Sales of our camera range were very encouraging and resulted in a strong financial performance. We have had a solid start to the second six months and the rate of order intake remains well ahead of last year."