STV wins major new commission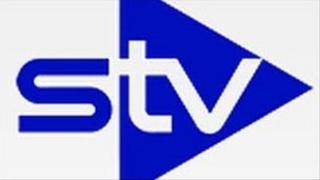 The media group, STV, has won a major new TV commission as it announces a rise in profits and a reinstatement of dividends.
The Glasgow company said its production arm was to make 25 episodes of new quiz show, The Link, commissioned by BBC One.
STV reported profits for 2013 of £15.2m - a rise of 16% on 2012.
The company also confirmed it would resume paying dividends with a 2p per share payment for 2013.
Shareholders could be in line for a higher payment in 2014 if the company meets its targets.
STV recently announced it had been awarded a contract to make another four series of the challenge programme Antiques Road Trip for the BBC.
As well as the additional commission for the new BBC quiz show, the company has also agreed a deal with Warner Bros to bring the new format to an international market.
STV recently had its Channel 3 licences renewed for another 10 years , with two of the licences for Scotland - for the Scottish Central and Grampian areas.
Chief executive Rob Woodward said: "This is a strong set of financial and operational results underpinned by confirmation of broadcast licences being renewed which provides long-term stability and continuity for investors and stakeholders.
"We have delivered further significant reduction in net debt and through strong growth in our digital and productions business. We delivered 19% of earnings from non-broadcast activities and are on track to meet our 33% target by the end of 2015."