Scots business confidence 'at record high' as economy grows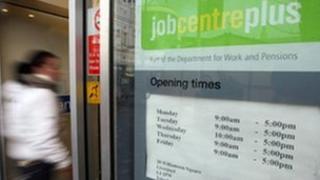 Confidence among Scottish firms has risen to a record high as the economy grows, according to a new report.
The latest business confidence monitor from industry body the ICAEW said it expected average salaries to rise this year as companies take on new staff.
It said Scots firms were increasingly positive about their trading conditions.
Their confidence index score of +38 in the current quarter of the year was a record high.
The ICAEW/Grant Thornton UK business confidence monitor (BCM) suggested the economic recovery was gathering pace and optimism was rising.
The Scottish score was slightly above the UK average of +37.2, and up almost 10 points from +28.5 in the final three months of last year.
Consumer demand
The report stated: "Business confidence in Scotland has risen to a record high this quarter as the Scottish economy grows."
The monitor said improvements were being felt across all key sectors of the economy, thanks in part to a rise in consumer demand.
With staff numbers increasing, firms expected salaries to go up over the coming year as competition for jobs intensifies.
But there was also concern this could lead to a skills shortage.
Grant Thornton UK's Scotland managing partner Andrew Howie said: "One of the most striking findings in the latest business confidence monitor is the increase in confidence across all key sectors, driven partly by a rise in consumer demand.
"The economic downturn forced Scottish businesses to reassess their business practices. What we're now witnessing is positive economic results led by collaboration, innovation and a greater focus on fuelling growth internationally.
"The findings should be broadly welcomed, but with ongoing economic difficulties in the eurozone and a slowdown in growth in developing nations - it's important for Scottish companies to stay focused on driving sustainable long term growth."
The monitor also showed that companies are more willing to invest as they become more confident about the future, and that financing has become easier for companies in Scotland.
ICAEW Scotland president Paul Adderley said: "It's hugely encouraging to see such high levels of confidence here in Scotland - in a quarter when the UK average reached a record level, for the Scottish score to be even marginally above that is very positive news.
"The challenge, of course is to sustain and build upon this going forward, but the signs are that this is something that many businesses currently feel ready to face."
The ICAEW is a professional membership organisation for chartered accountants, whose Scottish wing has more than 1,400 members. Grant Thornton UK is a business and financial adviser.‬