New Scottish bank in Edinburgh set to be approved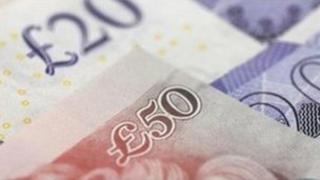 A new Scottish-based bank has said it expects to be granted approval to operate by financial regulators.
SCOBAN PLC said it plans to open its doors this summer, once it's granted a licence by the Prudential Regulation Authority.
It is a new private bank headquartered in Charlotte Square in Edinburgh with a planned office in London.
The bank has been founded by Ray Entwistle, a former chairman of the private banking house Adam and Company.
He said: "Our bank will be based around the true values and traditions of the great British private bank where the service is rendered on an entirely personal basis via dedicated and highly-trained discreet personnel.
"It will be an institution which places the emphasis on providing the highest quality of service rather than just a faceless operation looking to sell products."
A new licence from the PRA depends on the bank meeting agreed levels of capital.
Mr Entwistle said: "The interest we have received from over 200 investors has been extremely positive.
"We are in advanced discussions with major cornerstone investors, to raise sufficient capital to meet a strong early demand from potential clients."