Scottish food and drink qualification launched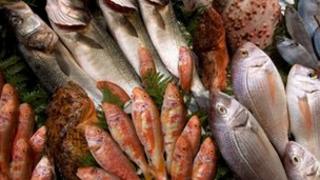 A new qualification for youngsters who want to work in the food and drink industry has been launched.
It aims to give them a better idea of how food gets from the field to the table and explore the career opportunities in the sector.
The new Skills for Work course, developed by the qualifications agency the SQA, also highlights the industry's importance to the economy.
The qualification will be available to schools and colleges later this year.
Variety of jobs
The SQA said it would provide opportunities for the development of skills for life, learning and work, with a strong emphasis on enhancing attitudes for employability within the industry.
The course has had input from a number of key employers including Walkers of Aberlour and Kettle Produce.
The agency said it highlighted the variety of jobs available in the industry and give an insight into both the scientific and technological solutions behind the production of food and the legislative requirements that underpin the sector.
Dr Janet Brown, SQA chief executive, said: "We are committed to providing qualifications that develop the employability skills of the people undertaking them.
"Scotland's food and drink sector is widely regarded as a fantastic success story and we want to ensure that we are playing our part, enabling young people to enter the sector with the right skills, knowledge and experience to succeed in their chosen careers."
Learning Minister Dr Alastair Allan said: "This new qualification is a great step forward as it will help potential employees understand the variety of jobs in the industry and give them hands on experience with local businesses.
"Of course, developing skills and knowledge and preparing pupils for the world of work is a key strength of Curriculum for Excellence and I am pleased to see more opportunities opening up for our young people."
The new qualification, which is credit rated on the Scottish Credit and Qualification Framework (SCQF) at level 5 was launched at Bathgate Academy in West Lothian.