Rescue teams find missing Cairngorm climbers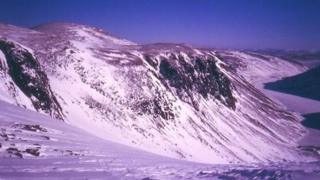 Rescue teams have made contact with two climbers who had been missing overnight amid atrocious weather conditions in the Cairngorms.
The two men, who are from London, had set off to climb the Stag Rocks above Loch Avon on Wednesday.
Their friends raised the alarm after they failed to return to the Cairngorm Mountain car park.
After contact was made with the men and they said they had shelter, the rescue was postponed to the following day.
There were high winds and white out conditions in the area overnight.
The men were found at about 10:30.
Cairngorm Mountain Rescue Team, Braemar Mountain Rescue Team, RAF Lossiemouth Mountain Rescue Teams and RAF Rescue helicopter 137 were involved in the search.