Wolfson Microelectronics loses out in tech race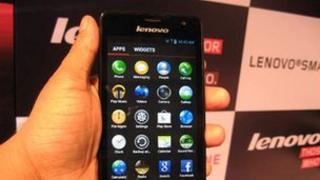 Audio chip maker Wolfson Microelectronics has announced growing losses for 2013 after losing out to a competitor.
The Edinburgh firm made an underlying loss for the year of $12.6m (£7.7m) compared with $2.9m (£1.8m) in 2012.
Revenues for the year were flat at $179m (£108m).
The company said it was disappointed with the results and a strong start to the year was offset by a weaker second half performance.
Chief Executive Mike Hickey said: "This was caused by a faster-than-anticipated transition from 3G to 4G (LTE) smartphones, which benefited a competitor."
He added: "We expect to resume our growth trajectory in the second half of 2014 as customer phone inventories unwind; customers' new products launch with Wolfson's next generation, higher content Audio Hubs."
"We have secured a $25m bank facility to support this anticipated growth."
Wolfson employs about 500 staff across a dozen locations worldwide, including 280 at its Edinburgh headquarters. The overall headcount includes about 50 contractors.
During 2013, it said it was cutting 10% of its workforce.
Wolfson, which counts Samsung, Smart and Lenovo among its customers, said it planned to reduce its overhead costs by $10m (£6.2m) a year, effective from the first quarter of 2014.