Ian Marchant appointed as new Wood Group chairman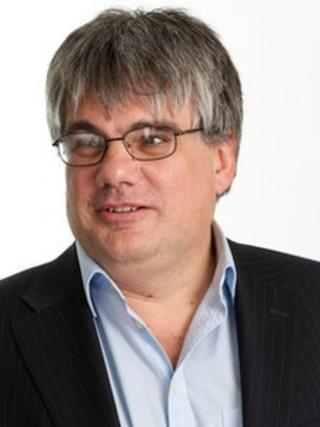 Former SSE chief executive Ian Marchant has been appointed chairman of the oil services company Wood Group.
He will take over from the current chairman Allister Langlands, who is due to retire in May.
Mr Marchant was head of the energy firm SSE for more than 10 years before he stood down last July.
Mr Langlands has been with Wood Group since 1991, initially as finance director, then as deputy chief executive and finally chairman.
Mr Marchant has been a director of Wood Group since 2006 and has been senior independent non-executive director since May 2012.
Commenting on his appointment, Mr Langlands said: "Ian has made an outstanding contribution to the board as a non-executive director, as chairman of the audit committee and, latterly as our senior independent non-executive director.
"Following his retirement as chief executive of SSE, the board and the nomination committee are delighted that he has agreed to succeed me as chairman of Wood Group."
Mr Marchant said: "I am delighted to have the opportunity to chair the board of Wood Group following Allister's retirement.
"Allister has been an outstanding leader and the architect of much of the group's organic and acquisitive growth over 23 years."
Aberdeen-based Wood Group is an international energy services company with around $7bn in revenues, employing around 44,000 people and operating in 50 countries.