Law Society poll: More solicitors using social media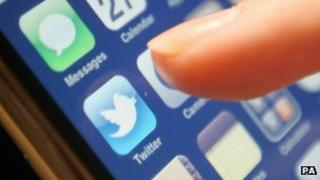 More solicitors are using social media platforms in their jobs, according to research by the Law Society of Scotland.
The legal body found usage particularly strong among younger lawyers and those working in larger firms.
LinkedIn was the most widely used social media channel, followed by Twitter and then Facebook.
However, a third of solicitors were still not using any of the top three platforms in their professional lives.
Almost 600 solicitors working in firms or in-house for organisations were interviewed by Ipsos MORI on behalf of the Law Society of Scotland in December.
Of those polled, 54% said they used LinkedIn, up from 42% the previous year, while Twitter usage rose by 4 percentage points to 19%.
Facebook showed a decline in usage, down from 19% to 15%.
More than 70% of lawyers under the age of 34 said they used LinkedIn while 27% used Twitter, well above the profession-wide average.
Gender gap
There was also a big gender gap on Twitter use, with 25% of female solicitors using the platform compared with just 16% of men.
Solicitors working in big firms were more likely to use social media, with 80% using LinkedIn and 30% using Twitter.
In-house lawyers in the public sector were among the least likely to use social media, with 65% saying they did not use any platform.
Law Society chief executive Lorna Jack said: "As an active user of social media myself, it is encouraging to see how more and more of the profession are using these platforms in their professional lives.
"Within the space of a year, usage has increased markedly and it is a trend we fully expect to continue.
"In fact, we offer an online course about social media in the workplace and issued guidance about social media use for solicitors, to keep them on the right side of the law."