Renewable energy firm resubmits Midlothian wind farm plans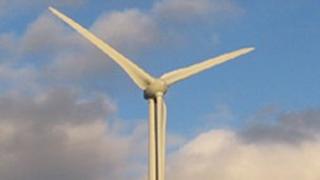 A renewable energy firm has resubmitted a planning application for a nine-turbine wind farm in Midlothian.
Wind Prospect Developments said its proposed Mount Lothian Wind Farm would have an installed capacity of 20.7MW, which could generate enough electricity to power more than 10,000 homes.
A previous application was withdrawn in May 2013 to allow further ecology studies to be carried out.
The proposal is a joint venture between Wind Prospect Group and EDF.
Wind Prospect said the proposals offered a package of benefits to the local community worth more than £2m over 25 years, including financial support for local projects and college outreach programmes for school leavers.
Development manager Karen Thorburn said: "If consented, the wind farm would provide targeted investment to improve skills, employment opportunities, leisure and recreation facilities and the historic environment.
"It would provide funding for specific measures to improve and protect local wildlife habitats as well as avoiding damaging carbon emissions that contribute to climate change."