Faroe Petroleum awarded 10 Norwegian oil licences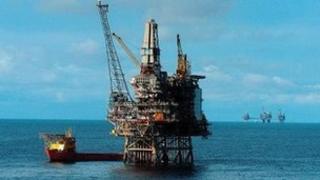 Aberdeen-based oil and gas firm Faroe Petroleum has been awarded 10 new exploration licences on the Norwegian Continental Shelf.
The awards include four licences in the North Sea, one in the Norwegian North Sea and five in the Norwegian Sea.
It will act as operators for two of the areas awarded.
Faroe's total matched the number of licences given to oil giants Statoil and Centrica in the latest Norwegian licence round.
Faroe focuses on exploration, appraisal and production opportunities in the Atlantic margin, the North Sea and Norway.
Chief executive Graham Stewart said: "We are delighted with these licence awards, which add considerable new potential to our forward drilling programme.
"Faroe Petroleum has built a strong and sustainable exploration company, with Norway at centre stage.
"Our significant Norwegian portfolio has a diversified mix of both near-field and frontier opportunities, from which we can high-grade the best prospects for drilling."