Translation agency Lingo24 reports strong rise in sales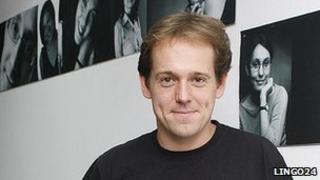 Translation agency Lingo24 is planning further expansion after reporting strong sales growth last year.
The Edinburgh-based company said it hoped to make an announcement on a fundraising exercise before the end of March but did not elaborate.
It follows a year of solid growth, with revenue climbing 12% to £7.5m.
The agency said its performance had been lifted by heavy investment in technology and strong sales in Asia and North America.
Last year, it launched new translation technology and invested in a new machine translation hub in Manchester.
Software launches included an online ordering system called Ease and a translation application programming interface (API) which provides a direct link between a client's content management system and Lingo24's translation platform.
Lingo24's clients include the UN, the World Bank, Save the Children Fund, American Express and Orange.
More than 60% of the company's revenue now comes from outside the UK.
Founder and chief executive Christian Arno said: "I'm glad to see our investment in developing our global presence paying off.
"There are some very exciting opportunities in Asian markets such as Japan and Hong Kong.
"The internet has made it much easier to export products and services, and more Scottish companies are exploring the potential in this part of the world.
"We invested heavily in technology in 2013, and our team of language experts are constantly thinking of new ways to make translation faster and smarter."
He added: "2014 looks set to be another exciting year. We're planning to expand our sales and marketing efforts so we can bring this technology to a wider audience."
Mr Arno set up Lingo24 in 2001 in Scotland. It now has more than 200 staff based in the UK, Germany, Romania, Panama, the Philippines and New Zealand.