Livingston meter firm Energy Assets reports strong growth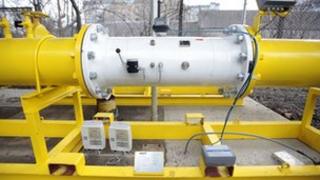 Industrial and commercial gas meter operator Energy Assets Group has said it is on course to meet growth targets after reporting a strong performance.
The Livingston-based firm saw group revenue rise by 41% to £17.6m for the nine months to the end of December
The metering portfolio which it owned and installed increased over the full year from 76,000 to 97,000 meters.
Energy Assets now provides meter asset management services to 28 UK gas suppliers.
It manages about 59,500 meter points from which data is collected on behalf of customers.
In November, the group announced a new £35m facility with Bank of Scotland to refinance £10m of existing debt on improved terms and provide additional finance.
The company said the new facility, together with existing facilities with other banking partners, provided "significant headroom" of £43m to support the continued growth of the business.
Chief Executive Phil Bellamy-Lee said: "Our business has performed well in the year to date.
"All segments continue to grow and we are on track to deliver another year of excellent operating and financial performance in line with expectations."
He added: "We are confident that our highly competitive business model will secure our continued growth prospects into the future."