Jam maker Paul Grant to head Scottish Dairy Review Group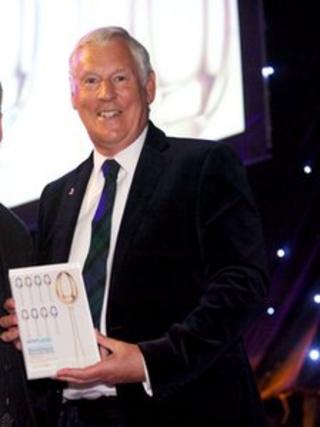 An Angus-based jam entrepreneur has been chosen to oversee plans to transform Scotland's dairy industry.
Paul Grant, chairman of jam and marmalade manufacturer Mackays, will chair the Scottish Dairy Review Group.
The group is being set up following a review of the sector led by Scotland Food and Drink chief executive James Withers.
Its formation was among 19 recommendations laid out in the "Ambition 2025" review.
They included the suggestion that Scotland's dairy producers should expand into international markets to end reliance on UK sales.
Last May, Mr Grant become the first person to collect a food and drink outstanding achievement award from the Scottish government.
Rural Affairs Secretary Richard Lochhead said: "I'm delighted to appoint Paul Grant to oversee the implementation of this ambitious plan that I believe will lay the pathway for Scotland's dairy sector to become a truly global player.
"Paul has successfully transformed Mackays into a worldwide brand exporting products to 50 countries across the globe, and this wealth of experience and leadership will be pivotal as we seek to grow the dairy sector and make the most of any opportunities now opening up for our high quality dairy products."
Mr Grant said: "There is very clearly huge potential for Scotland's dairy sector to grow and unlock new market opportunities over the coming years.
"The wealth of expertise within the industry will be critical to forging a future for the sector and I look forward to working with all the key players in the supply chain to turn "Ambition 2025" into reality.