UK upstream oil and gas sector 'facing pivotal year'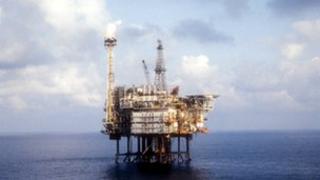 This year could prove to be pivotal for the future of the UK oil and gas industry, a new report has concluded.
Wood Mackenzie's annual review argued improvements in exploration success and production performance were crucial to ensuring the sector's longevity.
The research firm found that 2013 was a "mixed year" for the industry.
It said capital investment continued to rise, against a background of project delays, production underperformance and poor exploration success.
However, Wood Mackenzie's UK upstream oil and gas review said promising new fields were due onstream, and an increase in UK-focused deals was expected in 2014.
The study found that in 2013 capital investment reached its highest level in real terms since the mid-1970s, with an anticipated £21.3bn being spent on projects across 2013 and 2014.
However, it pointed out that spiralling costs put pressure on project economics and caused some developments, such as Bressay and Rosebank, to be put on hold.
High levels of activity and stretched resources also led to project delays, with only 13 new fields brought onstream in 2013 - lower than the 21 expected at the start of the year.
In addition, the report found that due to poor exploration performance in recent years, capital investment was "unlikely to be sustained at the current high levels beyond 2015".
The review also noted that, in contrast to a buoyant 2012, merger and acquisition spend in the UK slumped in 2013 to £1.1bn, compared with £6.1bn the previous year.
It suggested activity had fallen, particularly in the UK, because of a restricted pool of buyers and perceived risks over later-life assets.
Wood Mackenzie's head of UK upstream research, Lindsay Wexelstein, said the UK's upstream sector should look to 2014 with cautious optimism.
She added: "Although some uncertainty remains over the longevity of the sector, 2014 could prove to be a pivotal year for the UK's North Sea.
"The final recommendations from the Wood Review will be delivered in early 2014 and could ultimately change how the industry is regulated.
"In addition, potentially one of the most significant events to take place this year will be the Scottish independence referendum in September, the results of which could ultimately lead to a division of oil and gas assets between Scotland and the rest of the UK."