John Menzies secures major distribution contracts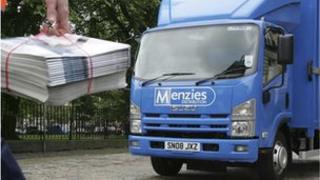 Edinburgh-based John Menzies has renewed contracts with two major magazine distributors in deals worth £180m a year until 2020.
Under the new agreements, the company's newspaper and magazine wholesaling division will continue to distribute titles owned by Frontline and Seymour.
Menzies Distribution said the contract renewals were a further step in underpinning its core business.
The deals also secured extra revenues for its diversified businesses.
Managing director David McIntosh added: "We now have contracts with the majority of the major publishing groups secured through to 2019 and this allows us to build for the future with confidence."