Biggest Scots firms see 'little growth in profit' says Business Insider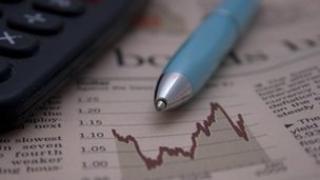 The biggest companies with Scottish bases saw little growth in profit, according to a detailed analysis of their most recent accounts.
The regular assessment for Business Insider magazine showed performance was "frustratingly flat", according to editor Alasdair Northrop.
Of its top 500 firms, 232 reported a fall in profits, compared with 184 the previous year.
Some 266 saw profit growth, down from 308 firms the previous year.
Business Insider looked at accounts published last year, which for many of the companies covered trading in 2012.
Twenty-seven of the companies moved from profit to loss, the same as the 2012 analysis.
Employee numbers were increased by 322 companies, with a total increase across the 500 companies of 18,000. There were lower staffing levels for 152 firms.
Declining fortunes
The assessment showed profit growth was best for hotels and leisure, and for construction.
Both sectors were coming back from very tough times in the recession.
Meanwhile, oil and gas companies saw the second worst fall in profits, hit by production stoppages and rising exploration costs.
The declining fortunes of the much smaller paper and packaging sector were steeper, with a profits fall of 175%.
Banking and transport profitability was also hard hit, according to accounts published during 2013.
The biggest transport employer, First Group, replaced Royal Bank of Scotland, as having the biggest payroll, with the bus and train firm having more than 120,000 staff worldwide, and RBS numbers falling just below that level.
The Insider 500 league table of Scotland's biggest corporates and Scots-based subsidiaries combines turnover with profitability. It saw RBS, with the biggest turnover, fall from the 270th to 288th position, as it reported a big loss for 2012.
Remaining at the top of the table was Standard Life, the Edinburgh-based life assurance and pensions company.
That was with £1.1bn profits, and a small decline in turnover to £19.3bn.
Headquarters elsewhere
Energy provider SSE, based in Perth, moved from fourth to second position, after profits more than doubled to £609m.
Weir Group, the engineering firm headquartered in Glasgow and with a big international reach, moved from seventh to third position, by improving profits to £424m and revenue up 11%.
Further down the table were: Scottish Widows, which is part of Lloyds Banking Group, Aberdeen Asset Management, Chevron North Sea, John Wood Group, Total Upstream, Aggreko, Apache North Sea, Aegon UK and Stagecoach Group.
That means half of the top ten are subsidiaries of companies with headquarters outside Scotland.
The biggest riser in the table was Celtic Football Club, up 362 to places to rank 133. Clydesdale Bank also showed a big improvement, from the £183m loss reported in 2012 to £127m profit last year.
In total, the Insider 500 firms had turnover of £180bn, up from £176bn the previous year. Profits were £3.6bn in aggregate, down from £1.02bn. The firms employed 761,000 people.