East of Scotland house sales activity rise reported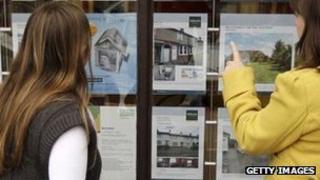 A significant rise in the volume of property sales in the east of Scotland has been reported by property marketing company ESPC.
It said sales recorded during the final quarter of 2013 showed a year-on-year increase of 47.5%.
The annual increase in prices for Edinburgh in the same period was 5%, with the average property selling for £212,296.
ESPC said the figures reflected a "steady improvement" in the market.
There was a modest increase in prices in Fife, East Lothian and Midlothian. In contrast, prices in West Lothian fell by 10.4%.
The number of homes coming onto the market from October to December was up by 26.5%.
More of the properties sold achieved their Home Report valuation, up to 40% from just 20% one year previously.
ESPC business analyst David Marshall said: "We witnessed a steady improvement in market conditions throughout much of 2013, with a rise in activity amongst both buyers and sellers and this continued through to the end of December.
"The number of homes being bought and sold is still below what would have been considered normal levels prior to the downturn however conditions are now more favourable for sellers than has been the case for several years."