Women workers and a fragile recovery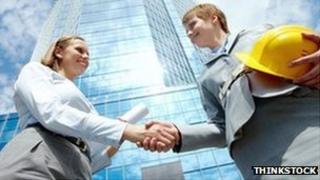 It's no small achievement for Gary Gillespie, chief economic adviser to Scottish government ministers, to set out his "state of the economy" at the year's end without any reference to the independence referendum.
He advises, cautiously, that there are grounds for optimism in the economic recovery.
None of them will come as much of a surprise. National output, industry surveys, purchasing managers' outlook and the official job figures have, mostly, been heading in a positive direction.
The numbers on which he draws, many from the second quarter of the year, are getting rather whiskery, and reflect the weaknesses of the first half of 2013. But his repeated warnings of "fragility" in the recovery remain as relevant now as they have all year.
In particular, he echoes other commentators' concerns that recovery has been based on consumption, or demand for goods and services from households. And as we know, while household income growth has lagged behind inflation, spending power has been contracting.
What's required, says Dr Gillespie, is business investment and a boost to exports. His language on that is particularly cautious. Business investment is "muted, but improving", he notes, and exports are "relatively encouraging".
The latter would be helped if the eurozone and other trading partners can sort out their difficulties and get their growth rates going.
It would also help to get more Scots into work, and to get more people into the full-time work many part-timers say they want.
With more modern plant and equipment, and if expansion elsewhere feeds the order books, the reckoning is that the recovery should become less fragile and more sustainable.
All of that goes as much for the UK as it does for Scotland, which may be one reason why the chief economic adviser has so little to say about independence. The other reason is that he is maintaining his own independence.
Mothers in labour
Gary Gillespie's report goes off at two interesting tangents. One is on the labour market. The chief economist notes that economic downturns tend to lower the number of people in the market for work - that is, either in work or available for it.
For obvious reasons, the discouragement of seeking work unsuccessfully would tend to drive people into other options, such as full-time education. And that's what happened with downturns in the 1980s and 1990s.
But the almighty downturn from which we are (we hope) now recovering hasn't had that effect. The number of people in the labour market has continued to rise, peaking last summer at 78.7% of adults aged 16 to 64.
That's partly because the terrible market for pension annuities, allied to a change in the law on the retirement age, has kept many people working through their sixties.
It may also be that the fall in people saying they're unavailable for work due to long-term illness has fallen, perhaps due to welfare rule changes and partly because the generation that suffered most job losses during the industrial clear-out of the 1980s and 1990s are now moving past 64.
At least as compelling an explanation is that falling real earnings, in economic terms, have caused households to raise their supply of labour.
In less economic terms, that jargon means that where one earner's spending power has been squeezed, others (stereotypically, his wife) have to pick up some work. It may be that's become easier as childcare provision improves.
Stereotypical or not, the big long-term change in the labour market is the continuing rise in the number of women. The official survey shows that in the year to October, 60,000 more women were in work, reaching more than 1.2 million. That's been rising since the labour market survey started in 1992 (and, presumably, goes back a long time before that).
The rise in labour market participation has been most marked among those aged 50 to 64. Says Gary Gillespie: "This reflects a prevalence for women to work longer into old age, perhaps reflecting greater equality in the labour market."
That's while women aged under 24 have been more often unavailable for work because they're too busy getting educated. And having got educated, both men and women are more likely to join the workforce afterwards.
Exporting profits
The other interesting tangent in Gary Gillespie's report is his take on national income. This draws on "experimental" data published in November. It's about dry statistics and data, and possibly not very reliable ones because they're in an early stage of development. But they happen to matter rather a lot to the Scottish economy and the independence debate.
The new measure is of gross national income (GNI). This differs from the more common gross domestic product (GDP) mainly by including a measure of income from overseas investments, and loss of profits from this country to inward investors.
As a big net investor, bringing profits home, Britain has long enjoyed a bigger GNI than GDP, though because there's more British assets now owned overseas, the two numbers now look rather similar.
But it's a different tale for Scotland, and that's primarily due to oil and gas. Because most offshore assets are owned by foreign companies, those profits are lost to GNI.
Of so-called "property income", £25bn, or 41% of the total, was calculated to leave Scotland in 2010, split roughly half between the rest of the UK and the rest of the world.
The earnings and profits on assets owned in Scotland - were reckoned to bring £18bn into the economy
The figures show that Scottish GDP looks better than GNI. And for an open economy, depending for much of its activity on inward investment, the Irish tell us that GNI is a more meaningful figure on which Dublin bases its economic assessments.
That matters to the independence debate, because GDP is frequently used to show how successful Scotland is, and the sales value of oil and gas is often credited to Scotland's future, at (very roughly) £1.5tn.
But when the departure of profits is taken into account, particularly from offshore oil and gas, Scotland's international position looks rather less rosy, down by £7.4bn, of which offshore energy accounts for £5.4bn.
With big gaps in its national accounts, such are the numbers an independent Scotland would have to get clear. But until the referendum, the minefield surrounding them might explain why Dr Gillespie has avoided much explanation of their implications.