Peterhead power station set for £15m refit by SSE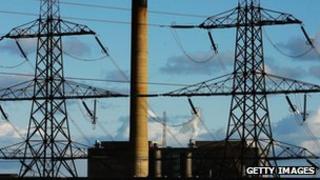 Peterhead power station is to have a £15m refit to improve its flexibility and extend its operating life.
Owner SSE said it planned to modify the facility's steam turbines, control systems and ancillary plant connected with Unit 1 at Peterhead.
The work is expected to be completed within two years.
Earlier this year, the Perth-based company announced plans to scale back output from Peterhead, from 1.1GW to 400MW.
It blamed the move in part on uncertainty around planned reforms to the UK electricity market .
In a statement released on Friday, SSE said the refit would allow the power station to deliver "efficient generation output over a much wider range" and down to a minimum output of 200MW.