Dana Petroleum secures £920m refinancing deal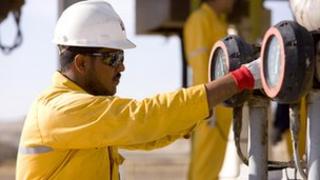 Oil firm Dana Petroleum has secured a new $1.5bn (£920m) credit facility as it prepares to ramp up production over the next few years.
The refinancing deal was concluded with a syndicate led by BNP Paribas and Commonwealth Bank of Australia, along with eight other banks.
The facility refinances Dana's existing $870m (£532m) facility.
Aberdeen-based Dana reported that it secured the refinancing on improved terms.
Acting chief executive Graham Scotton said the transaction marked the end of a successful year for the Korean-owned company.
"We welcomed the appraisal work on the Tolmount well (UK Southern North Sea) in which we have a 50% equity stake with E.on, which showed much higher gas volumes than originally anticipated," he said.
"We have also had a number of exploration successes in the North Sea through our Pharos and Liberator wells during 2013.
"We have also recently acquired operating licenses in Denmark and Germany. This will give us the ability to develop a new Central European hub."
'Strong position'
Mr Scotton said Dana's £1bn Western Isles Development Project in the UK Northern North Sea, which is being undertaken in partnership with Cieco, was also "well underway".
Daily production from the fields - which lie about 100 miles east of Shetland - is due to start in 2015 and is expected to bring 40,000 barrels a day onstream.
Mr Scotton added: "We are in a strong position to move the company forward and grow our production in the years ahead."
Dana Petroleum is owned by the Korean National Oil Corporation, with operations in the UK, the Netherlands, Norway and Africa.