Losses widen at Fife paper maker Tullis Russell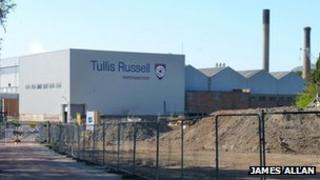 Fife-based paper maker Tullis Russell has reported bigger losses.
The company made a pre-tax operating loss for the year to March 2013 of £1.7m compared with a £1.3m loss the previous year.
However Tullis, which is entirely owned by its employees, said it was investing £200m in a biomass plant which would cut energy costs.
Falling sales across the UK and Europe were offset by increases in business in the US and Asia.
Sales in Asia were up by 46% and by 40% in North America.
The new biomass plant at the group's mill in Markinch is due to open early next year.
The plant will provide Tullis Russell with all its steam and electricity requirements, which the company said would "strengthen" its credentials as a low carbon paper producer and allow it to compete more effectively in international markets.
Group Chief Executive, Chris Parr, said: "As expected, market conditions remained exceptionally challenging over the past year with the ongoing paradox of lower global demand but higher input costs."
He added: "We expect the market conditions facing our industry to remain extremely difficult in the year ahead which, coupled with the global economic uncertainty, will make for another challenging year.
"Beyond this, our continued global expansion, the benefits which our biomass plant will bring, our relentless commitment to tight cost control, efficiency improvement programmes, strict pricing and unwavering strategic focus should restore the business to profit."