Cloud storage firm Iomart enjoys profits leap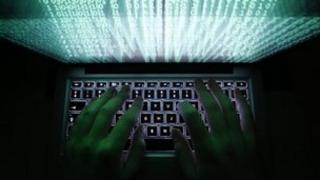 The Glasgow-based web company Iomart has announced a 29% rise in profits for the first half of this year.
The firm, which operates eight data centres in the UK, made a pre-tax profit of £6.3m.
Founded in 1998, Iomart recently made two acquisitions to boost its presence in the European cloud storage market.
Iomart bought Redstation and Backup Technology, a major provider of cloud backup and disaster recovery to the global enterprise market.
The company announced a 23% growth in revenue in its consolidated half yearly results for the period ending 30 September 2013.
'Market expectations'
Revenue growth increased to £24.6m, while adjusted EBITDA (earnings before interest, taxes, depreciation, and amortization) growth rose by 29% to £9.8m, and adjusted profit before tax growth increased by 29% to £6.3m.
The company currently has eight data storage centres in the UK, including Glasgow, London, Manchester and Nottingham.
Chief executive Angus MacSween said the firm was well placed to take advantage of the burgeoning corporate cloud market.
He said: "Trading in the second half of the year has begun well and we continue to win business from new and existing customers.
"We remain confident of achieving another successful year of significant growth in line with the upgraded market expectations."
He added: "We also continue to invest in our people and infrastructure as we evolve and grow.
"This will ensure we are well positioned to take advantage of the still largely untapped corporate cloud market, and further fuel the growth we have enjoyed in recent years."