Scottish beer maker BrewDog to open first bar in Asia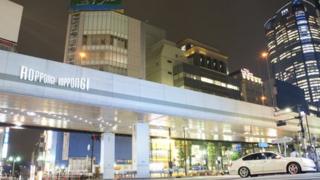 Scottish brewer BrewDog has announced plans to open its first bar in Asia after raising £4m from investors through a crowdfunding scheme.
The company will launch BrewDog Tokyo in Japan in March, having opened its first international bar in Stockholm, Sweden, in the summer.
The move is part of a global expansion strategy backed in part by the firm's Equity for Punks crowdfunding scheme.
Plans include opening a new bar in Sao Paolo, Brazil, in early 2014.
The new Tokyo bar will feature BrewDog's core and limited edition ranges, as well as a selection of craft beers from around the world.
Last week the Aberdeenshire-based brewery launched its 12th UK bar in London's Shepherd's Bush.
It now plans to open at least five more bars in the next six months, both at home and abroad.
'Huge step'
BrewDog co-founder James Watt said: "Launching bars outside of Europe is a huge step towards taking the craft beer revolution global.
"The craft beer scene has really blown up in some unexpected destinations in recent years and it's amazing how people from around the world have taken to a small brewery from Aberdeen.
"Three years ago we never imagined we'd now be planning to open a bar in Tokyo or Sao Paulo, and it's a testament to the passion and loyalty of our beer fans and Equity Punks."
Last month, BrewDog announced it was extending the limit of its Equity for Punks scheme, following "an epic response" from investors.
The brewery, which originally aimed to raise £4m in six months, is now looking to raise a further £250,000 from selling more shares to "fanvestors".
The new target is the maximum sum which can be raised through such a scheme.
Crowdfunding is a way of raising equity by asking a large number of people each for a small amount of money.