Workers off Talisman Sinopec oil platform Buchan Alpha over bad weather forecast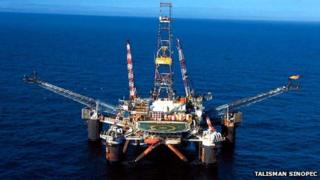 Dozens of workers have been taken off a North Sea oil platform due to the forecast of severe weather.
Talisman Sinopec Energy UK said a total of 85 people had been down manned from the Buchan Alpha installation, 83 miles north east of Aberdeen.
A spokesperson said: "Production will remain shut down while we continue to monitor the weather conditions.
"The safety of all of those who work on our sites remains of paramount importance."