Edinburgh University Press buys Dundee publisher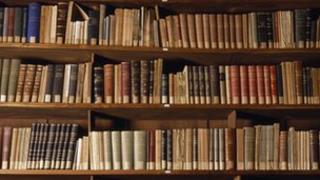 Edinburgh University Press (EUP) has set its sights on growing its academic publishing business by buying Dundee University Press.
The publisher did not disclose how much it paid for Dundee's business and publishing assets.
EUP said the move was aimed at boosting textbook and digital sales.
The announcement came as EUP announced book and journal revenues of more than £2.37m for the year to the end of July - 7% ahead of last year.
Profit before interest was £197,000, which was down on 2012.
EUP blamed the fall on continued investment in editorial and marketing.
Chief executive Timothy Wright said: "The Dundee University Press list complements our own and will underpin our commissioning particularly in the area of law.
"They also have a focused and excellent list in Scottish history which will sit well with our books in this field.
"There are numerous opportunities for us to grow the list - particularly in the textbook and digital areas."
'Great strides'
Prof Christopher Whatley, director of Dundee University Press, said his company had "made great strides in a very short period of time".
He added: "It is clearly in the interests of our authors that they can now benefit from the greater market reach that EUP has.
"EUP's reputation is another powerful attraction for this move.
"The scale of EUP's operation is such that the areas in which DUP has created a presence can grow much faster than DUP - a much smaller company - was capable of."