Scottish retail figures continue to grow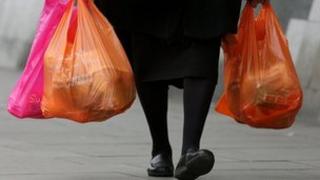 Scotland's retail outlets have recorded an increase in both the volume and value of sales for the third quarter in a row.
The Retail Sales Index for Scotland showed the volume of sales increased by 1.1% between July and September - 2% higher than the same period in 2012.
The value of those sales increased by 1.2% over the quarter, which was 3.3% more than the same period last year.
But the growth was not as strong as it has been across Britain as a whole.
The Retail Sales Index said volume of sales rose by 1.6% over the quarter in the rest of Great Britain, to a level 2.7% higher than 12 months ago.
'Jobs and opportunities'
The value of British retail sales increased by 1.8% in the third quarter of 2013, and by 4.2% compared to the same period last year.
Scottish Finance Secretary John Swinney said the figures showed "significant" economic progress was being made in Scotland.
He added: "These figures follow on from recent GDP and labour market statistics, which show employment in Scotland is at its highest level since the summer of 2008 and a continued growth in the economy and new figures also showing a growth in the number of new businesses.
"These positive figures highlight the significant economic progress being made in Scotland. This continued growth in Scotland's economy is helping to create more jobs and opportunities for the people of Scotland.
"By continuing to invest in businesses we can help build sustainable economic growth for Scotland and highlight the country's position as a place of international trade and investment."