Wolfson Microelectronics 'to shed 10% of workforce'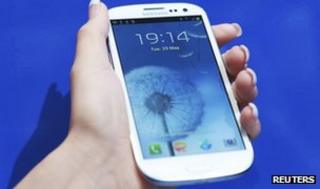 Audio chip maker Wolfson Microelectronics is to shed dozens of jobs worldwide as part of a cost-cutting plan.
The move, which is thought to involve about 10% of Wolfson's workforce, comes as the company reported a slowing of sales in the third quarter.
It warned fourth quarter results would be impacted by customer product cancellations.
It also expects "slippage of some key programmes" into 2014.
Wolfson employs about 500 staff across a dozen locations worldwide, including 280 at its Edinburgh headquarters. The overall headcount includes about 50 contractors.
The company would not comment on the number or location of the posts affected.
On Tuesday, Wolfson reported revenues for the third quarter of £27.2m, down from £33m in the same period last year.
It also reported an underlying operating loss of £1.85m, compared with a £2.1m profit last year.
'Revenue headwinds'
Wolfson contrasted the "near-term revenue headwinds" with strong customer take-up of its latest high-value audio hubs and strong growth in Mems (micro-electro-mechanical systems) microphones.
Wolfson, which counts Samsung, Smart and Lenovo among its customers, said it planned to reduce its overhead costs by $10m (£6.2m) a year, effective from the first quarter of 2014.
Measures will include cutting investment in "historic" products in order to focus on its audio hubs and Mems technology.
To facilitate the move, the company plans to take an exceptional charge of £2.5m in the fourth quarter of this year, of which half will be cash costs related to staff severance with the balance being non-cash asset write-offs.
Commenting on the results, Wolfson chief executive Mike Hickey said the third quarter was in line with expectations with a slowing of sales, after a strong start to the year, due to high customer inventories.
He added: "Customer product sell-through issues, product cancellations and slippage of some programmes into 2014 means sales are likely to remain weak until boosted by customer new product introductions during the first half of 2014.
"However, we are very encouraged by the take-up of our higher value audio hubs and our Mems microphones securing some key design-ins this quarter, and we continue to see strong design-in traction across a wide base of customers."