BrewDog set to create 50 new jobs after 'record growth'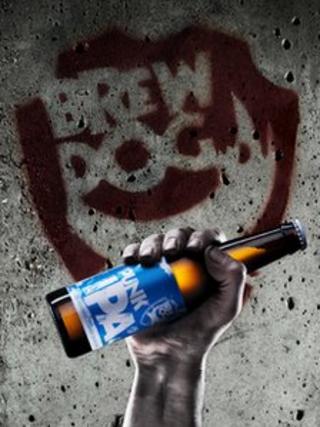 Scottish brewer BrewDog plans to create 50 new jobs in the next six months after reporting "record growth" in 2013.
The Aberdeenshire-based firm said it was on track to turnover £19m, up from £10.8m in 2012.
BrewDog is also investing £5m in an expansion of its Ellon brewery.
Co-founder James Watt said: "The craft beer revolution has exploded from its niche starting point to an international movement."
Some of the new jobs being created are in management, including head of sales.
Mr Watt said: "We are growing. Fast.
"Our success is a direct result of the awesome team we have built over the past few years."
In June, BrewDog announced has raised more than £1m from investors in just 24 hours after launching a crowdfunding scheme to fund expansion plans.
Crowdfunding is a method of raising equity by asking a large number of people each for a small amount of money, often via the internet.
It has has opened several bars in recent years, including its first international location in Stockholm, Sweden.