Oil and gas industry value to UK to be assessed by EY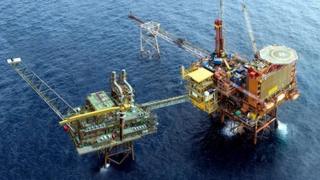 Oil and Gas UK has commissioned new research into the economic contribution of the industry.
The industry body has appointed EY to assess the billions of pounds the supply chain generates annually.
Oil and Gas UK said the study would use data from more 1,000 companies, with the results expected to be released in March next year.
UK Business and Energy Minister Michael Fallon said gaining further insight was important.
He said: "The UK's oil and gas supply chain is highly robust with the potential to contribute significantly to economic growth over the coming decades.
"Gaining even further insight into its strengths and capabilities will only help to support the ongoing work of our joint oil and gas industrial strategy to create new jobs, encourage investment and increase exports."
'Attractive place'
Oil and Gas UK's business development director Stephen Marcos Jones said: "We have a world-leading global supply chain based here in the UK which we believe contributes £5-6bn every year to the Exchequer and exports £7bn worth of goods and services.
"It is important we continue to make the UK an attractive place for these companies to stay."
A recent report said a severe shortage in qualified staff will push the average wage in the oil and gas industry up by 15% this year to £73,600.
The forecast came in a survey of more than 2,200 oil and gas companies by recruitment firm Oilandgaspeople.com.