Inverness manpower firm Orion see profits double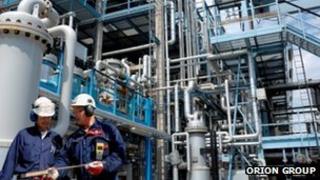 Manpower provider Orion Group has reported a sharp rise in turnover and profits.
The Inverness-based company, which specialises in the oil and gas and engineering markets, saw turnover climb 15% last year to just over £355m.
Profits more than doubled to almost £7.5m.
Just over 50% of the group's turnover during 2012 was generated overseas, following expansion into new markets around the world.
The business, which was founded 25 years ago by group chairman Alan Savage, now operates from 36 offices worldwide.
Mr Savage said: "Our business continues to buck the trend.
"Remaining privately owned provides us with the flexibility and freedom to act swiftly and decisively, which gives us a real edge against the competition.
"Our growth in turnover and profit reflects the investment made in the business in terms of staff, systems and geographical diversification.
"Investment in all these areas will remain on-going throughout 2013 and future years."
He added: "The oil and gas market remains a key sector for the group but our other business streams - aerospace, rail, civil construction, IT and telecoms, permanent placements, power generation, petrochemical and renewables - are also significant contributors."
In 2012 Orion opened new offices in Iraq and India and has since expanded into Malaysia, Norway and Brazil.