Unmanned Production Buoy lifted by Amec deal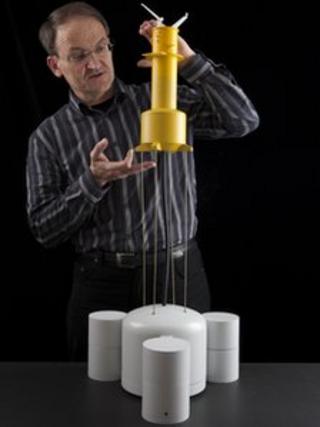 An Aberdeenshire firm is to press ahead with plans to build its first unmanned oil production platforms, after signing a memorandum of understanding with engineering consultancy Amec.
The floating platforms developed by Unmanned Production Buoy (UPB) are designed for use in marginal fields.
UPB's first planned project involves three unmanned platforms in the UK North Sea.
It is also looking to deploy the system in fields around Ireland and Demark.
UPB has estimated that its European programme will cost £756m.
Under the memorandum of understanding, Amec will provide engineering, procurement, construction management and support services for the first three platforms in the Angus, Fife Fergus and Flora fields.
UPB's development has been supported by the Scottish government and Scottish Enterprise.
The company, which is led by offshore energy entrepreneur Richard Selwa, aims to bring its first commercial units on stream in 2016.
Mr Selwa said: "UPB's vision is rapidly moving from concept to reality and we look forward to a close and mutually beneficial relationship.
"Our UPB solution makes many late-life and marginal field offshore assets economically viable.
"The UPB concept provides an attractive solution when capital intensive options, such as Floating Production Storage and Offload (FPSO) vessels and manned installations, are uneconomic."