New car sales up by 14% in Scotland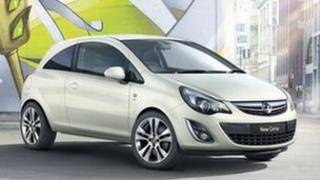 The Scottish motor industry has welcomed a sharp rise in new car registrations.
More than 41,360 vehicles were sold last month, almost 14% more than the same period last year.
The UK as a whole saw an increase of 12.1%, with a total of 403,136 units registered.
September sales are typically strong as it is one of two months in the year when new registration plates are issued.
The top selling car in Scotland last month was the Vauxhall Corsa, which saw almost 3,000 registered.
The next most popular were the Ford Fiesta and Vauxhall Astra.
Douglas Robertson, chief executive of the Scottish Motor Trade Association, said: "We are delighted with these figures.
"It shows a significant increase in business and fleet sales during the month of September which has contributed to the 13.86% increase.
"This is good news for the retail motor trade and SMTA member dealers in Scotland."
He added: "We are optimistic that we will exceed recent revised expectations by the end of the year of 190,000 units."