Textile services firm Fishers set to expand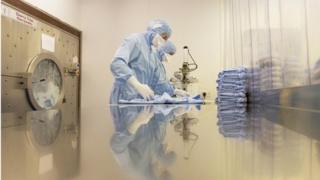 Commercial laundry and workwear hire firm Fishers is set to expand after refinancing the business and securing further investment.
The Fife-based company said it had completed a deal with Lloyds Bank for £25m of new bank debt facilities.
Existing investor Caird Capital has also put a further £5m into the firm.
Fishers provides linen rental, workwear hire and cleanroom garments to the hospitality, leisure, manufacturing and pharmaceuticals sectors.
Hospitality customers include Gleneagles Hotel, Premier Inn, Macdonald Hotels, Marriot and De Vere Cameron House Hotel.
New parent company
Following the refinancing deal, Fishers has put in place a new parent company, Fishers Topco Limited, which replaces Fishers Group Ltd.
Founded in 1900, Cupar-based Fishers cleans, irons and delivers more than two million items of linen every week in Scotland and the north of England.
It employs more than 650 people across seven sites and has a combined annual turnover from its linen and workwear divisions of more than £35m.
Fishers said it planned to continue to grow organically in the north of England and invest in its garments division, which provides uniform and workwear rental and laundering services to a variety of industries.