Indigovision reports slip in profits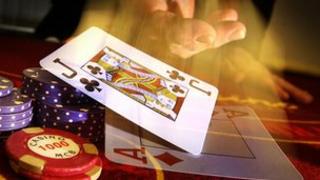 Shares in video security specialist IndigoVision slipped back on Thursday after the company reported a 13% fall in profits.
It made a pre-tax profit of just over £2m in the year to the end of July, on slightly improved sales of £32m.
The firm said its financial performance was "a little subdued" but it had made progress in broadening its product portfolio and strengthening management.
In early trading, its share price was down about 8% at 297.30p.
The Edinburgh-based company, which started out as a specialist in encoders, has been overhauling its operations in a bid to follow market changes.
Its sales headcount was increased by 30% towards the end of last year in an effort to lift revenue growth.
Its product mix has evolved towards intelligent cameras, which now account for 49% of annual sales.
Overall revenue for the year grew 6%, lifted by a 33% increase in sales in Latin America and a 12% rise in Asia Pacific.
The increases were offset by declines of 1% in North America and 7% in Europe, Middle East and Africa.
IndigoVision is now focusing its marketing efforts on the oil and gas, city surveillance, transport and casino sectors, where it believes its technology is ideally suited.
Chief executive Marcus Kneen said: "A great deal has been achieved this year to improve the sales team and the competitiveness of the product offering."
He added that the company remained confident in the long-term prospects of the business.