Macaroon maker Lees Foods has 'record' year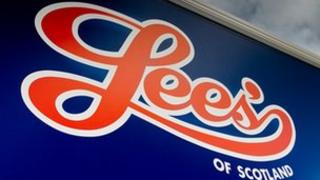 The sweet firm Lees Foods, which makes macaroons and snowballs, has said last year was record beating.
Sales rose by 6% to £21.6m with profits up nearly 27% to £1.8m.
The group, which comprises of the Waverley Bakery and Lees of Scotland, left the Alternative Investment market (AIM) last year following a buyout.
Chief executive Clive Miquel said the Waverley Bakery had accounted for "more than half of the total sales increase during the year".
He added: "Lees of Scotland also put in another strong performance with sales of teacakes, snowballs and meringues all being in greater demand from our customers.
"Countering increasing costs remains a key objective and to help mitigate against the on-going increases in both raw and packaging materials we have continued to be as innovative and resourceful as possible."
He said the rebranding of the company's teacakes and snowballs, which was introduced in January, had helped lift sales by 25% in the first six months of 2013.
Mr Miquel signalled that the company was still open to opportunities to expand through joint ventures or acquisitions.