Losses widen at shop fitting firm Havelock Europa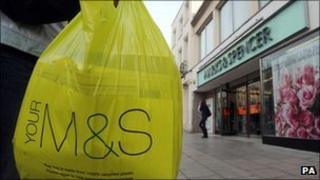 The shop fitting firm, Havelock Europa, has reported increased losses but said business is picking up.
The Fife firm made a pre-tax loss of £2m in the first half of this year compared with a loss of £1.2m in 2013.
The company said that the second half of the year was looking "encouraging" with higher than expected orders.
Havelock said it had won a new contract with the Post Office and had been appointed lead supplier to Marks and Spencer in Far East Asia.
It said it had also secured its first orders from a major supermarket.
The company, which also fits-out offices and schools, said revenue fell by 9% to £34.2m.
Group debt more than doubled to £4.8m as it increased stock "to support a busy second half" and the company invested nearly £1m in new equipment at its factory.
Chief executive Eric Prescott said: "This has been a period of progress and despite a quiet first half, we are now running again at full capacity and have a robust order book for the second half.
"Market conditions remain challenging but we believe the work we have undertaken to increase efficiency and provide value added services across our client base puts us in a strong position to deliver continued improvement."