Scottish independence: Hospitality sector discusses issues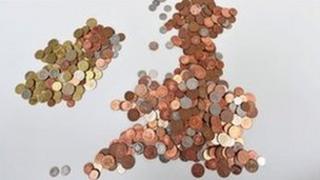 The hospitality industry has held a major debate on what Scottish independence would mean for the sector.
Representatives of the Scottish food, drink and hospitality sectors as well as MSPs and academics met at the National Museum of Scotland in Edinburgh.
The Institute of Hospitality (IOH) Scotland hosted the event.
It was staged exactly one year to the day when the independence referendum is due to be held.
Organisers said the discussion aimed to present both sides of the argument in the context of industries that now collectively employ more than 340,000 people directly and indirectly in Scotland, contributing more than £4bn to the Scottish economy.
Two Michelin star chef at Gleneagles, Andrew Fairlie, led the Yes team, supported by retired SNP MSP Jim Mather and independent MSP Jean Urquhart.
The Better Together side was headed by Beppo Buchanan-Smith, owner of Isle of Eriska Hotel in Oban, supported by the owner of food manufacturer Innovate Foods, Tony Dumbreck, and Scottish Tory deputy leader Jackson Carlaw.
Speaking ahead of the event, IOH Scotland chairman Ray Lorimer, said: "The debate provides a much-needed platform to objectively address the key implications both for and against independence from a Scottish food, drink and tourism perspective.
"Members of the audience have the opportunity to put their questions to the panellists, who aim to tackle a range of issues - from Scotland potentially joining the euro to queries about having our own currency, as well as green energy and renewable targets for Scottish businesses.
"It promises to be a stirring discussion. I'm confident both sides will justly execute their viewpoint with the energy and enthusiasm you would expect from those passionate about an industry that makes a substantial contribution to Scotland."