'Confidence growing' for small Scots firm as labour market 'strengthens'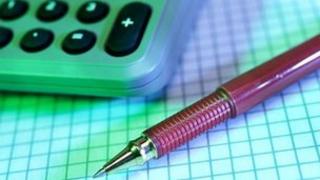 Small firms in Scotland are reporting confidence at a three-year high, according to a survey by the Federation of Small Businesses (FSB).
Some said they intend to increase capital investment, though they were seeing profits squeezed.
The survey showed little sign of job creation.
But a separate study - the Bank of Scotland's monthly recruitment monitor - found placements were continuing to grow strongly.
The FSB survey results showed a fifth quarter of growing business confidence. Three in ten firms said they intended to increase capital investment.
However, the 247 respondents were lagging behind the confidence level for the UK as a whole, where there were 2,330 companies taking part.
In Scotland, rising business costs led to more companies expecting a fall in profits than those expecting a rise, by 34% to 31%.
Although there was falling spare capacity as orders picked up, it was not yet clear from the FSB that small businesses intended to hire more staff.
The organisation claimed this underlined the need for better advice and support from government, to focus on those companies with most recruitment potential.
Accelerating pace
Andy Willox, the FSB's Scottish policy convener, said the findings "suggest a fledgling Scottish small business recovery is under way".
He added: "Increased revenues and reduced levels of spare capacity suggest that firms are busier than they have been for a long time, but their profits and growth prospects continue to be put under threat by rising overheads."
"But there's still a lot to be done to ensure that small business reap some of the benefits from all of their extra effort."
The Bank of Scotland recruitment monitor suggested a stronger picture on jobs. It suggested the labour market was improving, with demand for recruits rising at an accelerating pace.
With permanent placings remaining at the record high registered last month, temporary recruitment has risen strongly. The composite index was at its highest point for six years. Starting pay was rising. Those in most demand continued to be those with information technology and computing.
Finance Secretary John Swinney welcomed the findings of the Bank of Scotland study.
He said: "Scotland has the most competitive business environment anywhere in the UK, backed by significant investment in our infrastructure.
"We have a higher employment rate, lower unemployment rate than the UK, stronger economic growth, and youth employment figures that continue to out-perform the UK."
A further survey, covering the whole of the UK for accountants BDO and the Quoted Companies Alliance, showed business confidence reaching a two-year high.
Two-thirds of small and medium-sized quoted companies were optimistic about the prospects for the UK over the next year, compared with only one in 12 last year.
More than two thirds of those taking part said they intended to increase recruitment.
Neil McGill of BDO said small and medium sized companies had reached a turning point: "If we see these levels of optimism continue, I am confident that within a year, his will translate into a meaningful and sustained recovery".