Finance guide to help tech start-ups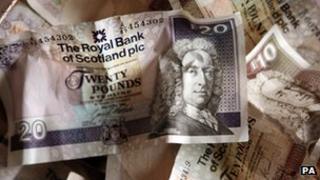 A free guide to finance has been published to help Scottish technology start-ups access investors.
The guide has been produced by Young Company Finance, which reports on and tracks early-stage high-growth firms.
It lists all angel groups and venture capital firms known to have invested in Scottish businesses as well as companies which have secured funding.
Its publication has come amid warnings that young firms are finding it harder to attract investment.
The guide illustrates the range of funding options available and describes some of their criteria and restrictions.
Subjects include questions start-ups should ask before fund-raising and what sort of funding is appropriate for specific types of company at different stages of their journey.
The guide will be free to use online and also published annually in hard copy.
Jonathan Harris, from Young Company Finance, said: "The investment landscape has changed and start-ups need practical help and market intelligence to access investment channels.
"Raising seed funding has never been easy but it has never been so difficult as it is today because funders are focused on supporting existing investments.
"Companies need to understand what sort of funding is out there and plan their investment journey carefully."
The guide was sponsored by Innovation Centres Scotland (ICS), which provides incubation services and support for early-stage growing businesses in Scotland.
Speaking at the annual Young Company Finance (YCF) conference in Stirling, ICS head of innovation support Peter Andrew said investors needed to take a risk on start-ups if Scotland was to sustain its reputation for innovation.
"Young companies are finding it harder and harder to find vital early-stage funding," he said.
"And without seed funding start-ups just will not get past go, the high growth pipeline will dry up and Scotland could lose its reputation for innovation."