Centrica Energy to extend Chestnut oil field production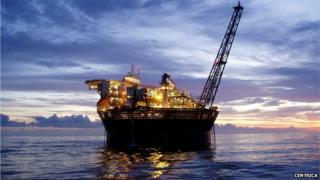 Centrica Energy is to extend production at its Chestnut oil field in the Central North Sea after raising its estimate of recoverable reserves.
The company said it had extended its contract for floating production, storage and offloading (FPSO) unit Hummingbird Spirit until March 2016.
The FPSO has been operating at Chestnut since 2008 and has already produced more than 13 million barrels of oil.
Chestnut is currently producing about 7,000 barrels per day.
It is located 200km (125 miles) north-east of Aberdeen.
The field was initially expected to produce about seven million barrels of oil over three years.
However, work undertaken by Centrica Energy found Chestnut could produce significantly more, with recoverable reserves currently estimated to be about 18 million barrels.
'Paying off'
Colette Cohen, from Centrica Energy said: "Today's announcement to extend production at our Chestnut field shows, once again, that our efforts to optimise recovery from our North Sea assets are paying off.
"Centrica Energy is making good progress towards its international production goal and our UK operations will continue to play an important part of our success story, as we invest in new and existing projects."
The Hummingbird Spirit, which stores more than 200,000 barrels of oil, was the first vessel of its type to be installed in the North Sea.
It has multiple, flexible risers to carry oil from the two production wells and water to the single injection well.