Restaurant to create 50 new jobs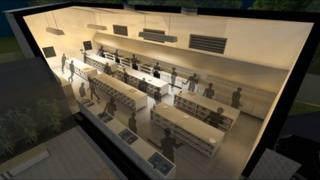 An Indian restaurant in South Lanarkshire is to invest £500,000 in new kitchen facilities, creating up to 50 new jobs.
Mushtaqs Restaurant in Hamilton said the investment would enable it to produce up to 4,000 meals a night.
The kitchen will support its growing home delivery and takeaway business.
New staff will be recruited in a rolling programme, starting early next year. The programme of works is under tender and is due to start this autumn.
The new posts will include chefs, telephone operators, kitchen assistants, delivery drivers and e-commerce analysts.